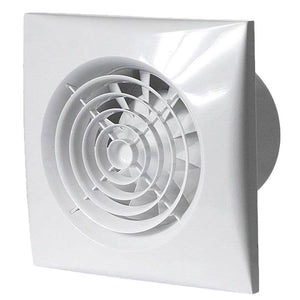 Envirovent SIL125T Silent Kitchen Extractor Fan With Timer
£7639

£76.39

excludes VAT at 20%
12 in stock.
---
---
Envirovent SIL125T Kitchen Extractor Fan With Timer
Envirovent SIL125T
Looking for a powerful and silent kitchen ventilation solution? Look no further than the Envirovent SIL125T Silent Kitchen Extractor Fan With Timer. This high-quality extractor fan is designed to provide powerful ventilation while operating silently, making it the perfect choice for any residential or commercial kitchen.
With its advanced features, our Envirovent SIL125T Silent Kitchen Extractor Fan is both versatile and easy to use. Its timer function allows you to set the fan to operate for the perfect amount of time, ensuring optimal ventilation and energy efficiency. Its sleek design and white finish add a touch of modern style to any kitchen decor.
Constructed from high-quality materials, our extractor fan is both durable and reliable, making it a great investment for your ventilation needs. Its compact size ensures easy installation and use, while its powerful airflow ensures maximum ventilation even in larger kitchens.
With its advanced technology and reliable performance, our Envirovent SIL125T Silent Kitchen Extractor Fan is the perfect choice for anyone seeking a top-quality ventilation solution. So why wait? Order yours today and experience the benefits of a truly top-quality product!
The Silent 125 is designed to solve ventilation problems in small rooms such as a utility room or small kitchens. The extractor fans are fitted with a pilot light, backdraught shutter and airflow guide vanes as standard.
Fitted with motors mounted on silent elastic blocks, the fans deliver incredibly quite running and exceptional performance with stylish features, making it a high performance yet silent fan.